Medica Group
The Medica Group has been operating in Mirandola's biomedical district since 1985. Innovation and the development of new products for blood purification have always been at the core of the company's business.
Thanks to the work of two extremely dynamic R&D groups (electromedical equipment, membranes and disposables) and the transversal synergies between all the companies in the group, Medica has successfully established itself in the main international markets, which are now represented by the company's three Business Units:
Medical division (Dialysis, CRRT, Apheresis, Cardiology, Oncological Surgery, Organ Transplantation, Bio-regenerative Medicine, Urology and Gastroenterology Diagnostics, Oxygen humidification)
Microbiological water purification (ultrafiltration and microfiltration)
Turnkey solutions for the design and development of custom products (OEMs), electromedical devices, disposable medical devices, membranes or filters, as well as the development of the automation technologies required for their production and testing.
Over the years, Medica S.p.A.'s R&D activities have been complemented by a highly automated production capacity in various plants in Italy and abroad, where the company has several subsidiaries.
The main critical success factors of the Medica Group are:
The extrusion of hollow fibre membranes Oxygen humidification, Water Ultrafiltration and Microfiltration;
The Group's vertical integration, which makes it possible to design and develop own-brand and customised (OEM) products, providing the automation technologies for their production;
The vocation to export with sales in over 60 countries including Europe, the USA and China.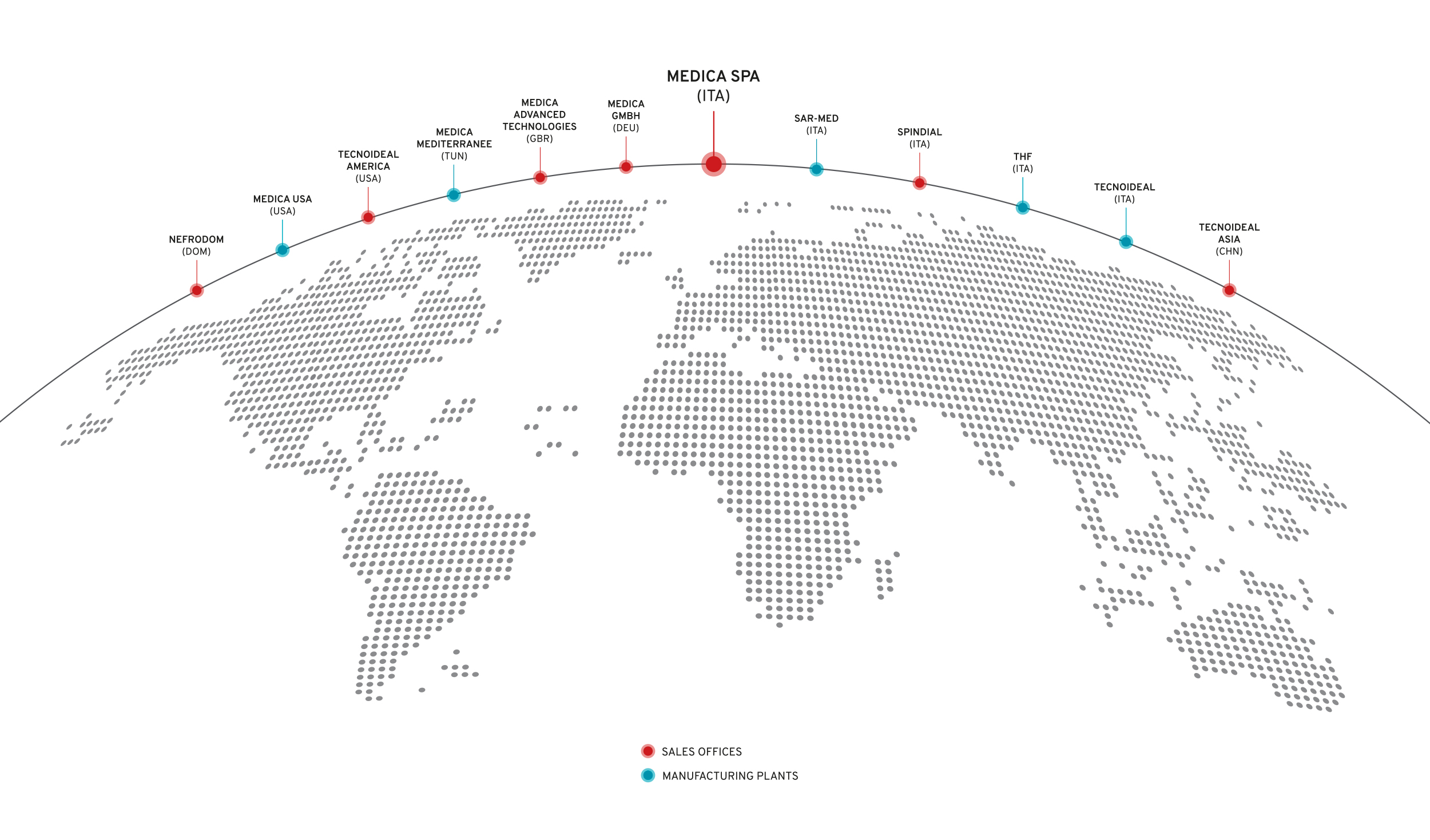 Corporate Video Medica SpA